Conductors- ACSR AAC AAAC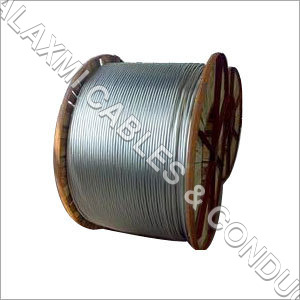 Conductors- ACSR AAC AAAC
Price And Quantity
Product Specifications
Conductors- ACSR AAC AAAC

Industrial
Product Description
Conductors- ACSR, AAC, AAAC
We are manufacturing a wide range of Aluminium Conductors[ ACSR, AAC, AAAC]. ACSR consists of a solid or stranded steel core surrounded by strands of aluminium wires. ACSR are used for river crossing, overhead ground wires, installation involving extra long spans against any given resistance of conductors, ACSR may be manufactured for having a wide range of tensile strength as per requirement.
AAC conductor is made up of whole aluminium. It doesn't have a steel core. All the strands in it are of Aluminium. It is used in high capacity lines and have a low power loss.
AAAC conductors are also all aluminium conductors, without any steel in it. But they are made with a different process to make them safe from erosion and are mainly used in places which have high percentage of moisture in the atmosphere. All these products of our company are made available to our clients at very affordable prices.